Inu Yasha: Final Act Set 2 (Blu-Ray) (Blu-Ray)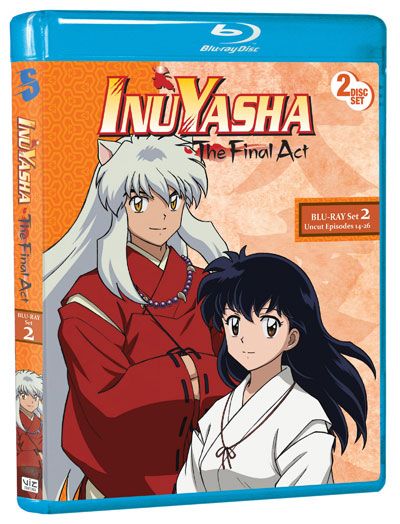 Manufacturer: Viz
Item Code: 1000249985
UPC: 782009242345
S.R.P.: $54.97
Request this item from your local retailer!

Kagome finds her worlds colliding as she struggles to both fight alongside Inuyasha in the past and pass the exam to get into her high school of choice in the present. But with her spiritual powers sealed away, how will she purify the Shikon Jewel before Naraku can absorb it forever? As the battle enters its final stages, Inuyasha and his friends find their strength, loyalties and will to live pushed to impossible limits. And in the end, the final key to Naraku's and the Jewel's destruction may lie in nothing more--and nothing less--than the trust between a half demon and a girl from the future.
Tracks