NOTICE
AAA Server Maintenance
| | |
| --- | --- |
| Mar 1st, 2019 | AAAanime.com will be performing maintenance and upgrades to our server and codes and the websites and functions may be periodically down for these upcoming weeks. |
Superman: Unbound (Blu-Ray/Ultraviolet Combo) (Blu-Ray)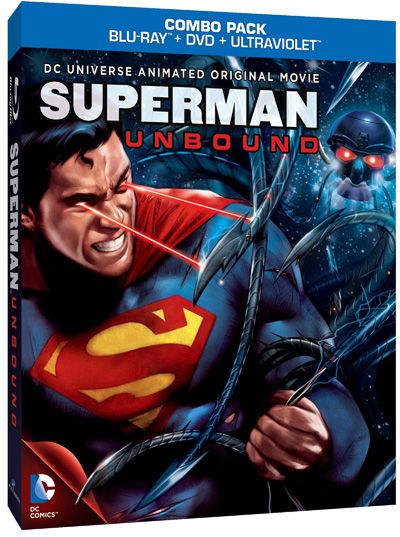 Manufacturer: Warner Home Video
Item Code: 1000305172
UPC: 883929252251
S.R.P.: $24.98
Request this item from your local retailer!

Superman battles Brainiac in order to save his home planet's city of Kandor, which has been miniaturized on Brainiac's ship. Based on Geoff Johns' mini series.

Special Features:
Includes UltraViolet? so you can enjoy the film on many different compatible devices.
MUST ENTER REDEMPTION CODE BY 05/07/2015 TO REDEEM ULTRAVIOLET OFFER. DOES NOT INCLUDE iTUNES FILE.
Tracks