K Project: The Complete Series (Blu-Ray/DVD Combo) LIMITED EDITION (Blu-Ray)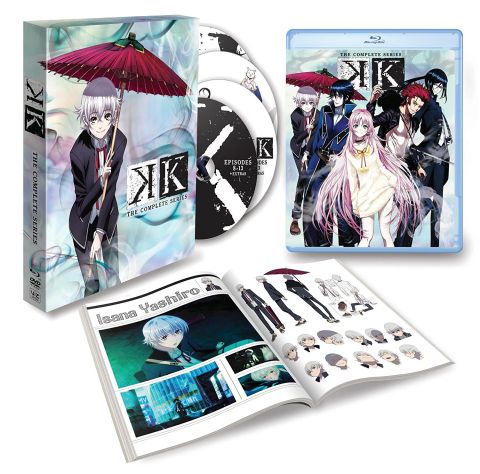 Manufacturer: Viz
Item Code: 1000399799
UPC: 782009242956
S.R.P.: $69.99
Request this item from your local retailer!

Shiro is an easygoing teenager content with just being a student--until his seemingly perfect life is halted when a bloodthirsty clan, glowing red with fire, attempts to kill him in the streets. Unbeknownst to Shiro, he is suspected of murdering a member of their clan and will need a miracle to escape their vengeance. Miraculously, a young man named Kuroh Yatogami swings in and aids Shiro in his getaway, only to reveal he's also after Shiro's life. Now a hunted man, Shiro will have to evade the clans of seven powerful kings and desperately try to prove his innocence--before it's too late!
Tracks