Justice League: Aquaman - Throne of Atlantis (Blu-Ray/DVD Combo) (Blu-Ray)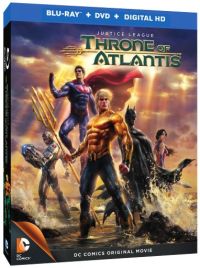 Manufacturer: Warner Home Video
Item Code: 1000427919
UPC: 883929366095
S.R.P.: $24.98
Request this item from your local retailer!

Aquaman is forced to choose sides between the Justice League and Atlantis, when Atlantean warriors begin a war to conquer the surface world, starting with the coastal cities of Gotham and Metropolis.
Tracks