How to Raise a Boring Girlfriend Vol. 5 (Manga) (Books)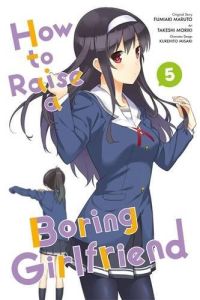 Manufacturer: Yen Press
Item Code: 0316316474
UPC: 9780316316477
Author: Takeshi Moriki
S.R.P.: $13.00
Request this item from your local retailer!

Utaha's scenario for Tomoya's game is finally complete! Since such an achievement is cause for celebration, Tomoya joins his senpai for a shopping date. But what awaits him isn't fitting rooms and food courts. Instead, Utaha drops a bombshell on him--"I want you to choose, Rinri-kun...which do you like better?" What could she possibly mean?! And the shocks don't stop there! When the devious Iori confronts the team with a declaration of war, Tomoya learns that someone he cares about is working for the enemy?!