Prison School Vol. 7 (Manga) (Books)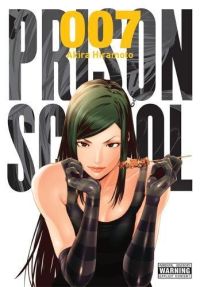 Restocked!: 4/10/2018
Manufacturer: Yen Press
Item Code: 0316346187
UPC: 9780316346184
Author: Akira Hiramoto
S.R.P.: $20.00
Request this item from your local retailer!

While they might have been enemies, Kiyoshi and Mari need to work together like their lives depend on it--because they do! With snake venom coursing through Mari's body, the only way to save her is for Kiyoshi to get his lips between her thighs. But as they slither and writhe together, are they only falling further into the machinations of the Official Student Council?