Liselotte & Witch's Forest Vol. 4 (Manga) (Books)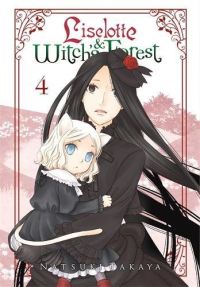 Manufacturer: Yen Press
Item Code: 0316361046
UPC: 9780316361040
Author: Natsuki Takaya
S.R.P.: $15.00
Request this item from your local retailer!

Liselotte's house has become even livelier with the additions of the witch Hilde and her familiar, Myrte. But one day, Vergue, a witch who hates all humans, attacks the household to drive Lise and the others away! Why is it so difficult to live a peaceful life?