Goblin Slayer Novel Vol. 4 (Books)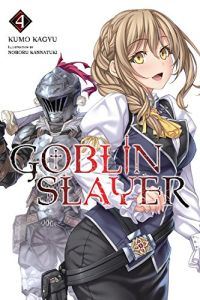 Restocked!: 4/11/2019
Manufacturer: Yen Press
Item Code: 0316411884
UPC: 9780316411882
Author: Kumo Kagyu
S.R.P.: $14.00
Request this item from your local retailer!

Goblin Slayer, Spearman, and Heavy Warrior received a dangerous quest to bring the fight to the Demon's Castle. As they steel themselves for the challenge that lies ahead, Cow Girl and Priestess have a casual day out on the town. High Elf Archer tells a story about how she, Dwarf Shaman, and Lizard Priest came together, overcoming racial grudges to become close party members.