Akame ga KILL! ZERO Vol. 6 (Manga) (Books)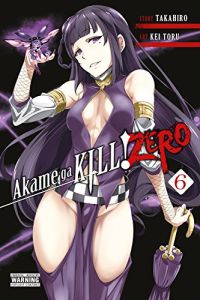 Street Date: 12/12/2017
Manufacturer: Yen Press
Item Code: 031641414X
UPC: 9780316414142
Author: Takahiro
S.R.P.: $13.00
Request this item from your local retailer!

Red is the new black in Akame ga KILL! Zero, the prequel to the New York Times bestselling series Akame ga KILL!