Akame ga KILL! ZERO Vol. 4 (Manga) (Books)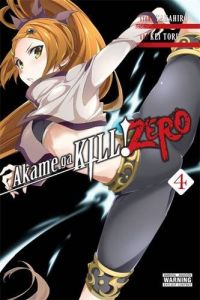 Manufacturer: Yen Press
Item Code: 031643423X
UPC: 9780316434232
Author: Takahiro
S.R.P.: $13.00
Request this item from your local retailer!

Red is the new black in Akame ga KILL! Zero, the prequel to the New York Times bestselling series Akame ga KILL!

The tombs are littered with the captives and corpses of friend and foe alike. The rescue mission has become a bloody massacre as wave after wave of unrelenting Gravekeepers strikes at the elite team. Will the backup's backup succeed where two other teams have failed!?