PandoraBox: Limited Edition Pandora Hearts Collection Box Set (Manga) (Books)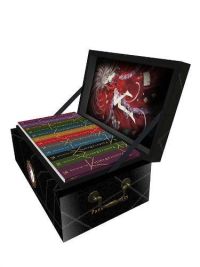 Manufacturer: Yen Press
Item Code: 0316445371
UPC: 9780316445375
Author: Jun Mochizuki
S.R.P.: $229.99
Request this item from your local retailer!

This special collector's boxed set will contain 12 trade paperback Omnibus (2 volumes in 1 Omnibus). Each omnibus features a different color die-cut cover, so character images will be viewable through the windows. The box is beautifully designed with images from the series. This is a very limited print-run so order yours today!