School-Live! Vol. 7 (Manga) (Books)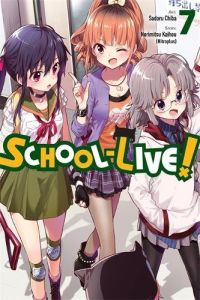 Manufacturer: Yen Press
Item Code: 0316471720
UPC: 9780316471725
Author: Norimitsu Kaihou (Nitroplus)
S.R.P.: $13.00
Request this item from your local retailer!

Now that they've graduated high school, the girls are heading off to college! With Ruu-chan in tow, they arrive at their new school: St. Isidore University! What awaits them there, however, remains to be seen...