NOTICE
Holiday Schedule
| | |
| --- | --- |
| July 4, 2018 | AAA Anime Inc. will be CLOSED on Wednesday in observance of Independence Day. |
Rokka: Braves of the Six Flowers Vol. 3 (Manga) (Books)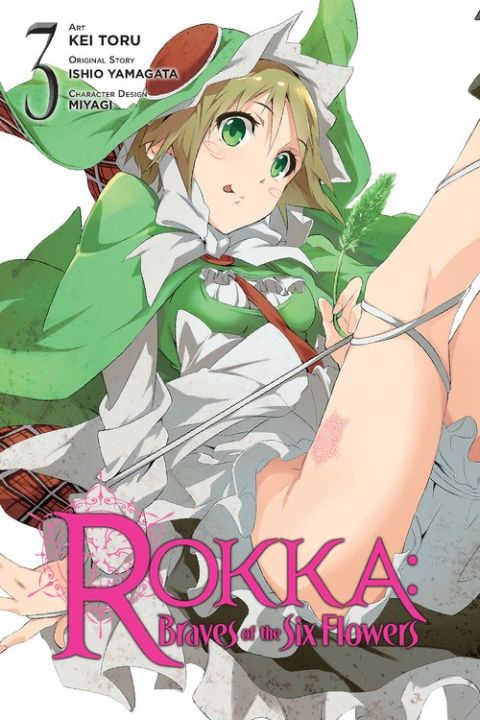 Manufacturer: Yen Press
Item Code: 0316556262
UPC: 9780316556262
Author: Ishio Yamagata
S.R.P.: $13.00
Request this item from your local retailer!

After winning over the assassin Hans, Adlet is confronted by Chamo, the Saint of Swamps, said to be the strongest... How was the barrier activated to trap the Braves of the Six Flowers? Why doesn't Nashetania seem to trust Hans? And then, Mora's voice echoes through the chaos: "Adlet is the seventh!"