Evangelion: Angelic Days Vol. 5 (Manga) (Books)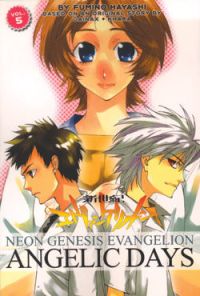 Manufacturer: ADV
Item Code: 1413903614
UPC: 9781413903614
Author: Fumino Hayashi
S.R.P.: $9.99
Request this item from your local retailer!

Angelic Days takes the angst-ridden EVA pilots and sets them in the lighter, brighter world of high school. With comedy, action, and romance (plus a fair share of fan service), Angelic Days is the manga NGE fans have been waiting for!
Tracks