Full Moon Vol. 3 (Manga) (Books)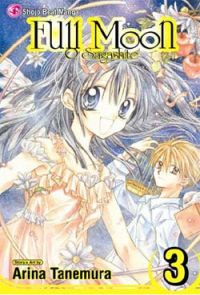 Manufacturer: Viz
Item Code: 1421500590
UPC: 9781421500591
Author: Arina Tanemura
S.R.P.: $8.99
Request this item from your local retailer!

Mitsuki's alter ego Fullmoon gets a new producer--Dr. Wakaoji, who is treating Mituski's cancer! Before he got his medical degree, the doctor played keyboard in the legendary band ROUTE L with Mitsuki's father. Can Mitsuki find out more about her dad without breaking her cover as Fullmoon? And will newly exposed secrets about Takuto's past destroy his present friendships?
FULL MOON WO SAGASHITE © 2001 by Arina Tanemura/SHUEISHA Inc.
Tracks