Rurouni Kenshin Vol. 20 (Manga) (Books)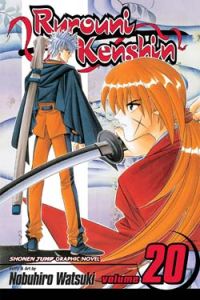 Manufacturer: Viz
Item Code: 1421500647
UPC: 9781421500645
Author: Nobuhiro Watsuki
S.R.P.: $7.95
Request this item from your local retailer!

To build a new age, must one truly be mad enough to turn frrom the extreme justice that political allegiance requires? Deep in the Japanese countryside, far from the gore-spattered streets of the capital, a man who never knew what happiness was begins a new life as husband to a woman who claims to have nowhere else to go. If a man cannot fight to protect the woman he loves, what will become of the nation? Can one woman alone be enough to hold back the madness?

RUROUNI KENSHIN © 1994 by Nobuhiro Watsuki/SHUEISHA Inc.
Tracks