Art Book: Inu Yasha (2nd Edition) (Books)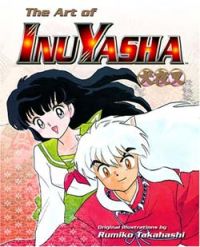 Manufacturer: Viz
Item Code: 1421501872
UPC: 9781421501871
Author: Rumiko Takahashi
S.R.P.: $24.99
Request this item from your local retailer!

This book includes cell art and paintings from the hit anime series running on the Cartoon Network. Showcasing the excellent artwork and beautiful characters of the immensely popular time-traveling horror/action series, this book offers fans page after page of full-color designs, plus character profiles, watercolors from the manga covers, character profiles and 66 pages of colored manga pages, and much more!
INUYASHA ART BOOK © 1997 Rumiko TAKAHASHI/Shogakukan Inc.
Tracks