Claymore Vol. 2 (Manga) (Books)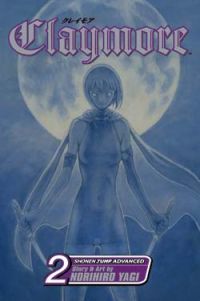 Manufacturer: Viz
Item Code: 142150619X
UPC: 9781421506197
Genre: N/A
Author: Yago, Norihiro
S.R.P.: $9.99
Request this item from your local retailer!

Claire and the orphan Raki travel to the town of Rabona, where a Yoma has been stalking the priests inside the cathedral. The creature could be one of the guards, or even a priest, but this time Claire won't be able to sense its aura. Does she stand a chance against the stealthy Yoma?

Claymore © Norihiro Yagi 2001/SHUEISHA Inc.
Tracks