Claymore Vol. 7 (Manga) (Books)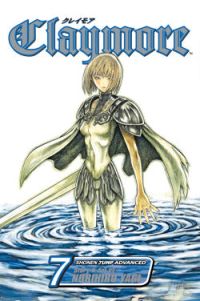 Manufacturer: Viz
Item Code: 1421510499
UPC: 9781421510491
Genre: N/A
Author: Yago, Norihiro
S.R.P.: $9.99
Request this item from your local retailer!

Fearing that she's no match for the deadly Claymore named Ophelia, Clare spirits her companion Raki away to relative safety. But no matter how far they run, they won't be able to escape Ophelia's heightened senses. And now that Ophelia knows that Clare has awakened, she will not rest until she has destroyed Clare.

Claymore © Norihiro Yagi 2001/SHUEISHA Inc.
Tracks