Boys Over Flowers Vol. 28 (Manga) (Books)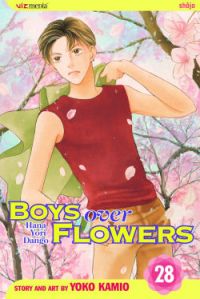 Manufacturer: Viz
Item Code: 1421515334
UPC: 9781421515335
Genre: N/A
Author: Kamio, Yoko
S.R.P.: $9.99
Request this item from your local retailer!

HANA-YORI DANGO ©1992 by Yoko Kamio/SHUEISHA Inc.

Tsukushi's friend Yuki is still fixated on Akira, a member of the F4. While struggling to understand him she immerses herself in a mysterious event from his past. Meanwhile, spies continue to track Tsukushi and Tsukasa's every move. The two of them will have to take some outlandish steps to outsmart the snoops and get some "alone time"!
Tracks