Baby and Me Vol. 6 (Manga) (Books)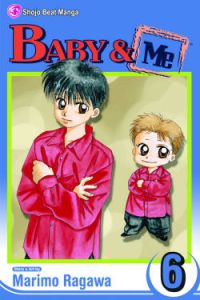 Manufacturer: Viz
Item Code: 142151561X
UPC: 9781421515618
Genre: Shojo
Author: Ragawa, Mirimo
S.R.P.: $8.99
Request this item from your local retailer!

When a new student, Hikage, joins the class, Takuya tries to befriend him. But Hikage is suspicious of Takuya's motives and begins a campaign to destroy Takuya's happiness. When Takuya seems to weather the assault, Hikage gets his little brother to attack Takuya's weak spot? Minoru!
Tracks