Black Cat Vol. 15 (Manga) (Books)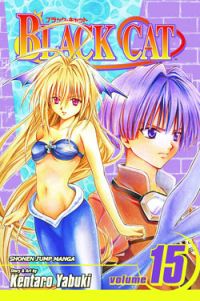 Manufacturer: Viz
Item Code: 1421516063
UPC: 9781421516066
Genre: Action
Author: Yabuki, Kentaro
S.R.P.: $9.99
Request this item from your local retailer!

BLACK CAT © 2000 by Kentaro Yabuki/SHUEISHA Inc.

Train and the Sweeper Alliance make it to Creed's island hideout. However, the Apostles of the Stars are ready and waiting for them. Separated from the others, Eve must finally do battle on her own when confronted by Leon, the wind master. She has the powers she needs to win, but does she have the heart?
Tracks