Baby and Me Vol. 7 (Manga) (Books)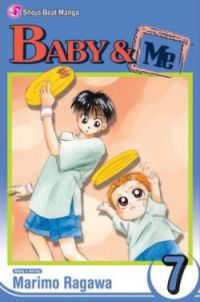 Manufacturer: Viz
Item Code: 1421517256
UPC: 9781421517254
Genre: Shojo
Author: Ragawa, Mirimo
S.R.P.: $8.99
Request this item from your local retailer!

Ichika and Ma-bo run away from their crowded home - but it's not long before the peace and quiet of Takuya's house get on their nerves! At the office, Takuya's father juggles a computer crisis, a stressed-out coworker, and a gang of lackadaisical office ladies. On a school trip to Kyoto, Takuya tries to figure out girls, while Minoru figures out how to survive without his big brother. And Takuya meets a down-on-his-luck manga artist.
Tracks