Baby and Me Vol. 9 (Manga) (Books)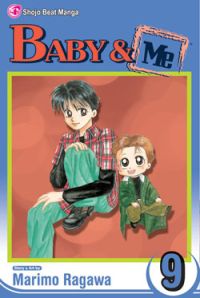 Manufacturer: Viz
Item Code: 1421517272
UPC: 9781421517278
Genre: Shojo
Author: Ragawa, Mirimo
S.R.P.: $8.99
Request this item from your local retailer!

When Takuya's friend Hitoshi finds a strange woman's photo in his father's cookbook, he panics. Could his ultra-feminine dad really be having an affair? But Hitoshi's problems are just beginning, as an innocent dropped handkerchief leads him to a gang of bank robbers, a team of fighting transvestites, a secret code, and more. Before they know it, Takuya and his friends have been kidnapped, and it's up to Hitoshi's dad - with a little help from Minoru - to save the day!
Tracks