Love*Com Vol. 7 (Manga) (Books)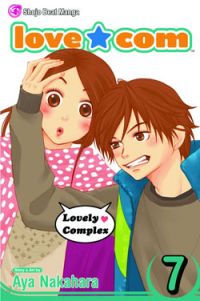 Manufacturer: Viz
Item Code: 142151740X
UPC: 9781421517407
Genre: Shojo
Author: Aya Nakahara
S.R.P.: $8.99
Request this item from your local retailer!

Risa is sick of having her emotions yanked back and forth by her feelings for ?tani, so she decides once and for all to just be friends. But when she tells ?tani that she's getting over him, he freaks out and tells her not to! Has the comedy duo turned into a couple?
Tracks