Case Closed Vol. 37 (Manga) (Books)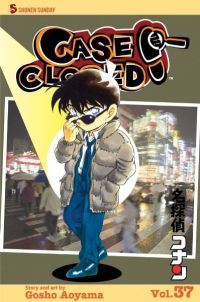 Manufacturer: Viz
Item Code: 1421528886
UPC: 9781421528885
Author: Gosho Aoyama
S.R.P.: $9.99
Request this item from your local retailer!

A Study in BlackIt started as a simple case: find a missing computer programmer suspected of scamming his clients. But when Detective Moore finds his man, Conan finds something else--evidence of the elusive Men in Black! Can an abandoned diary put Conan on the trail of the criminal syndicate that de-aged him? What clues are coded into the go board the computer genius left behind? For the first time, Conan gets close to the Black Organization--too close for comfort!
Tracks