Kimi Ni Todoke Vol. 26 (Manga) (Books)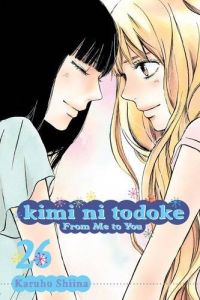 Manufacturer: Viz
Item Code: 1421591634
UPC: 9781421591636
Author: Karuho Shiina
S.R.P.: $9.99
Request this item from your local retailer!

With her jet-black hair, sinister smile and silent demeanor, Sawako "Sadako" Kuronuma always had trouble fitting in. But her whole life changes when she befriends the most popular boy in class, Shota Kazehaya. Can love trump her cursed life?