Oresama Teacher Vol. 22 (Manga) (Books)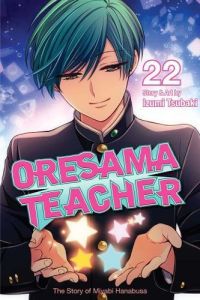 Manufacturer: Viz
Item Code: 1421593459
UPC: 9781421593456
Genre: Action
Author: Izumi Tsubaki
S.R.P.: $9.99
Request this item from your local retailer!

Someone mysterious is pretending to be Super Bun and harassing the members of the student council! Mafuyu and friends almost capture the imposter, but she manages to give them the slip. Then, a chance conversation with Okegawa gives Mafuyu just the clue she needs. Has she finally worked out the identity of the fraudulent Bun?!