NOTICE
Holiday Schedule
| | |
| --- | --- |
| July 4, 2018 | AAA Anime Inc. will be CLOSED on Wednesday in observance of Independence Day. |
Vampire Knight: Memories Vol. 1 (Manga) (Books)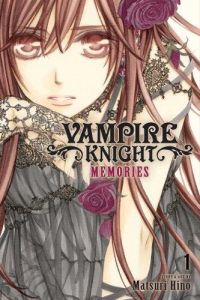 Manufacturer: Viz
Item Code: 1421594307
UPC: 9781421594309
Genre: Shojo
Author: Matsuri Hino
S.R.P.: $9.99
Request this item from your local retailer!

After a fierce battle between humans and vampires, a temporary peace was established, but Kaname continued to sleep within a coffin of ice...

Yuki gave Kaname her heart to revive him as a human being.

These are the stories of what happened during those 1,000 years of Kaname's slumber, and the start of his human life.