Bloody Mary Vol. 9 (Manga) (Books)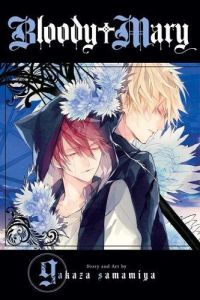 Manufacturer: Viz
Item Code: 1421596520
UPC: 9781421596525
Author: Akaza Samamiya
S.R.P.: $9.99
Request this item from your local retailer!

"Bloody" Mary, a vampire with a death wish, has spent the past 400 years chasing down a modern-day exorcist named Maria who is thought to have inherited "The Blood of Maria" and is the only one who can kill Mary. To Mary's dismay, Maria doesn't know how to kill vampires. Desperate to die, Mary agrees to become Maria's bodyguard until Maria can find a way to kill him.

Mary's twin brother, "Mary," is unable to fend off his overpowering thirst for blood, and as a result, Mary comes ever closer to becoming "the blood-stained vampire." Meanwhile, Hydra learns that Bloody Eye's plan is to ultimately battle her. Then, Maria launches a risky strategy in an attempt to get Mary back. But will the risk be worth his own life?