Inu Yasha Vol. 13 (2nd Edition) (Manga) (Books)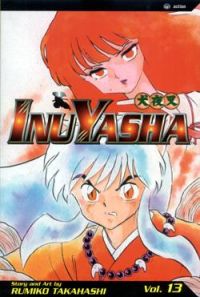 Manufacturer: Viz
Item Code: 1569318085
UPC: 9781569318089
Author: Rumiko Takahashi
S.R.P.: $8.95
Request this item from your local retailer!

The demon Naraku, more powerful than ever, continues to manipulate Inu-Yasha and his cohorts with his illusions. Even worse, the priestess Kikyo seems to be working with this mysterious demon! Could things get any worse? Well, yes... when Inu-Yasha's brother, Sessho-Maru returns...
INUYASHA © 1997 Rumiko Takahashi/Shogakukan, Inc.
Tracks