Fushigi Yugi Vol. 2: Oracle (2nd Edition) (Manga) (Books)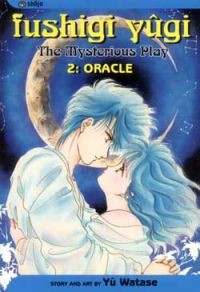 Manufacturer: Viz
Item Code: 1569319588
UPC: 9781569319581
Author: Y? Watase
S.R.P.: $9.95
Request this item from your local retailer!

During a pilgrimage to the oracle Tai Yi-Jun, Miaka is trapped inside a cursed mirror while her evil reflection goes free! Can Tamahome, Hotohori, and Nuriko save the real Miaka? Can Yui, now back in the real world, help her missing friend come home?
FUSHIGI YUGI © 1992 Yuu Watase/Shogakukan, Inc.
Tracks