Fushigi Yugi Vol. 4: Bandit (2nd edition) (Manga) (Books)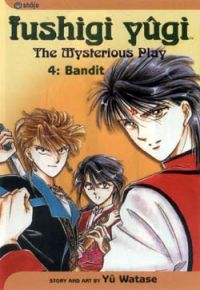 Manufacturer: Viz
Item Code: 1569319936
UPC: 9781569319932
Author: Yu Watase
S.R.P.: $9.95
Request this item from your local retailer!

Honor Among Thieves?
To save her newly adopted country of Hong-Nan, Miaka must scour the nation for the remaining three of the seven Celestial Warriors who will help her in her quest. But the search takes her into the lair of bandits, and to a plague-cursed town where she has to die to survive!
FUSHIGI YUGI © 1992 Yuu Watase/Shogakukan, Inc.
Tracks