Beyond My Touch (Yaoi Manga) (Books)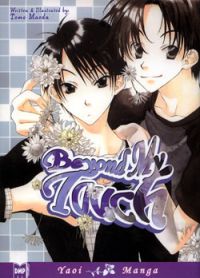 Manufacturer: Digital Manga Publishing
Item Code: 1569709289
UPC: 9781569709283
Author: Tomo Maeda
S.R.P.: $12.95
Request this item from your local retailer!

At his classmate Mamoru Takayama's funeral, Mizuno runs into boy of the hour - Takayama! Takayama is apparently unable to rest in peace because he has a lingering attachment to this world. His unfinished business is to steal Mizuno's lips! Will ghost Takayama's wish be fulfilled!? Also featured in this volume is an epilogue of the story plus a bonus romance story entitled "Gift."
Tracks