Fushigi Yugi Vol. 10: Enemy (Manga) (Books)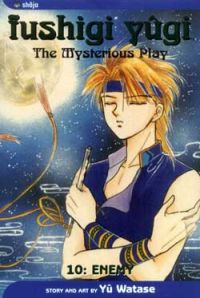 Manufacturer: Viz
Item Code: 159116138X
UPC: 9781591161387
Author: Y? Watase
S.R.P.: $9.95
Request this item from your local retailer!

Convinced that she can never summon the God Suzaku and get her wishes granted, Miaka runs away from Tamahome and her celestial Warriors, straight into the arms of her enemy Amiboshi.
FUSHIGI YUGI © 1992 Yuu Watase/Shogakukan, Inc.
Tracks