Fushigi Yugi Vol. 12: Girlfriend (Manga) (Books)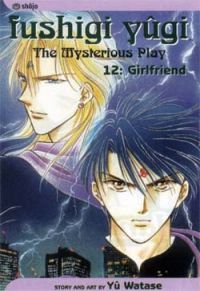 Manufacturer: Viz
Item Code: 1591162017
UPC: 9781591162018
Author: Y? Watase
S.R.P.: $9.95
Request this item from your local retailer!

A god is summoned, a wish granted, and all is not right with Miaka Yuki! The good empire of Hong-Nan is overrun with enemies; Celestial Warrior powers are useless; and Miaka finds herself back in the real world unable to help her friends! Can a young woman transform herself from a priestess back into a simple girlfriend?
FUSHIGI YUGI © 1992 Yuu Watase/Shogakukan, Inc.
Tracks