Inu Yasha Vol. 22 (Manga) (Books)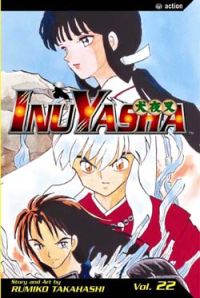 Manufacturer: Viz
Item Code: 1591168406
UPC: 9781591168409
Author: Rumiko Takahashi
S.R.P.: $8.95
Request this item from your local retailer!

The fight against the mysterious Man-With-No-Face continues. Appearing on the surface to be just another incarnation of Naraku, Muso (unlike Kagura or Kanna) also seems to be impervious to Naraku's will. Who is this new incarnation, and what is his connection to Inu-Yasha and Kikyo? Later, Inu-Yasha and the others head to the coast in search of a way to make Tetsusaiga more powerful. But if the only way to power-up is to kill a young outcast of a half-demon girl, Inu-Yasha might not have the stomach to go through with it...
INUYASHA © 1997 Rumiko Takahashi/Shogakukan, Inc.
Tracks