Dragon Hunter Vol. 11 (Manga) (Books)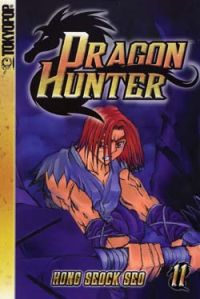 Manufacturer: Tokyo Pop
Item Code: 1591829593
UPC: 9781591829591
Author: Hong Soeck Seo
S.R.P.: $9.99
Request this item from your local retailer!

After discovering out Merlin's true colors, Kok-Jung is on a quest for revenge, and he'll destroy Merlin's most precious commodity... The Philosopher's Stone! After breaking the stone, Kok-Jung is faced with having Siegfried's Dragon hot on his tail all the way back to his homeland. Can Seur-Chong and the others control the dragon's wrath and bring forth the demise of Merlin?
Tracks