Visitor Vol. 2 (Manga) (Books)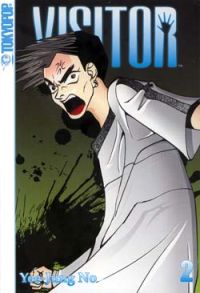 Manufacturer: Tokyo Pop
Item Code: 1595323430
UPC: 9781595323439
Author: Yi-Jung No
S.R.P.: $9.99
Request this item from your local retailer!

The class tries to get the resident palm-reading expert to read the fortunes of Hyo-Bin and Mi-Soo. However, when he reads Hyo-Bin's hand, he is forced to let it go in fear, leaving the class wondering what happened. He quickly diverts the attention by reading Mi-Soo's hand... but the result is frightening as well. Will the class be able to coerce him into telling them just what he saw?
Tracks