Great Catsby, The Vol. 2 (Manga) (Books)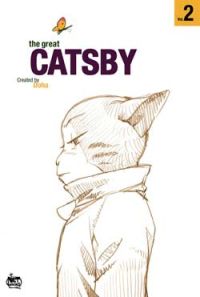 Manufacturer: Netcomics
Item Code: 160009001X
UPC: 9781600090011
Author: Doha Kang
S.R.P.: $19.99
Request this item from your local retailer!

As Volume 2 of the already-celebrated saga opens, we find our hero Catsby wrestling with a whole new set of life's challenges. His first love is gone for good... or is she? Meanwhile a new woman arrives on the scene with some very interesting ideas about what couples can get up when there's no one else around. And Catsby's trusted confidante and drinking buddy Hounsu begins to reveal some surprising predilections of his own?like a weakness for married women (whose husbands he just happens to be working for...). Told with the same unblinking mixture of comedy and pathos as its predecessor, the second Catsby will speak to anyone who's ever drunk-dialed an ex or shared too many confidences in a karaoke bar.
Tracks