Great Catsby, The Vol. 3 (Manga) (Books)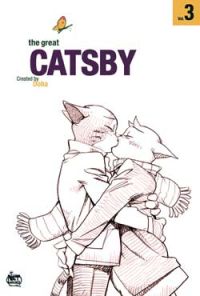 Manufacturer: Netcomics
Item Code: 1600090028
UPC: 9781600090028
Author: Doha Kang
S.R.P.: $19.99
Request this item from your local retailer!

Volume 3 finds our hero slowly heading down the road to maturity, thanks to his deepening relationship with his new girlfriend Sun. But it wouldn't be CATSBY without plenty of hilarious and touching detours along the way--like an ill-fated job interview, learning to shop (or have your sweetie shop) for winter clothes, and discovering that your "shadow" happens to look a lot like your ex-girlfriend. Meanwhile, the nearby housing development is going to be called "Provence"--but as Catsby learns, he can travel to a Provence of the mind whenever he's alone with a certain someone. Will true love find a way? Will our hero ever learn to support himself? And will Houndu ever be able to shake the flu? Find out in the richest CATSBY yet!
Tracks