Genshiken: Second Season Vol. 10 (Manga) (Books)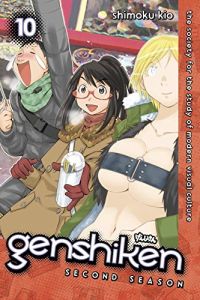 Manufacturer: Kodansha Comics
Item Code: 1632363410
UPC: 9781632363411
Author: Kio Shimoku
S.R.P.: $10.99
Request this item from your local retailer!

Welcome to the world of the Genshiken, home of the true otaku - the Japanese term for ubergeek. This is the story of a group of friends who are all members of the most hardcore anime and manga fan club in all of Tokyo - and the boys and girls who love them.