Animal Land Vol. 13 (Manga) (Books)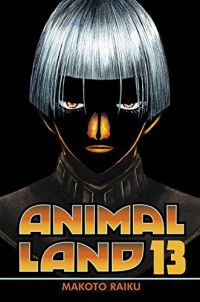 Manufacturer: Kodansha Comics
Item Code: 163236462X
UPC: 9781632364623
Author: Makoto Raiku
S.R.P.: $10.99
Request this item from your local retailer!

In a world of animals where the strong eat the weak, Monoko the tanuki stumbles across a strange creature the likes of which has never been seen before- a human baby! While the newborn has no claws or teeth to protect itself, it does have the rare ability to speak to and understand all the different animals. Can Monoko and the baby team up to protect the tanuki pack from vicious wildcats?