Tokyo ESP Vol. 8 (Manga) (Books)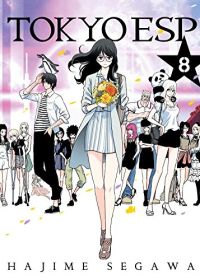 Manufacturer: Vertical Inc.
Item Code: 1945054182
UPC: 9781945054181
Author: Hajime Segawa
S.R.P.: $16.95
Request this item from your local retailer!

High school girl Rinka Urushiba wakes up to find out she has attained extra-sensory powers, and eventually comes to use them against other espers who have begun wage havoc on Tokyo.