NOTICE
May 27, 2019
AAA Anime Inc. will be CLOSED on Monder in observance of Memorial Day.
July 4, 2019
AAA Anime Inc. will be CLOSED on Thursday for Fourth of July.
Ghost in the Shell: Short Story Collection Novel (Books)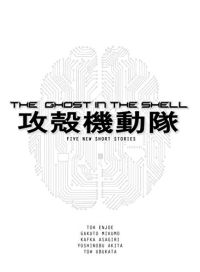 Manufacturer: Vertical Inc.
Item Code: 1945054220
UPC: 9781945054228
S.R.P.: $14.95
Request this item from your local retailer!

This brand new Ghost in the Shell release is a new collection of short stories by some of the biggest names in Japanese prose today. Featuring works by Tow Ubukata (Mardock Scramble), Toh EnJoe (Self-Reference ENGINE), Kafka Asagiri (Bungo Stray Dogs), Gakuto Mikumo (Strike the Blood), and Yoshinobu Akita (Sorcerous Stabber ORPHEN). Each of these talents provide their perspectives to build upon and re-interpret the world of the Major and Public Security Section 9.

A collection of short stories based on the cast and world of Masamune Shirow's hit manga Ghost in the Shell.