Art Book: Helvetica Standard (Books)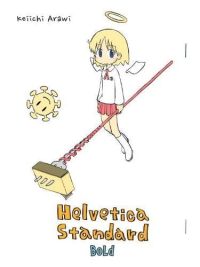 Manufacturer: Vertical Inc.
Item Code: 1945054328
UPC: 9781945054327
Author: Keiichi Arawi
S.R.P.: $16.95
Request this item from your local retailer!

Helvetica Standard is a deep dive into the artistic and creative world of Keiichi Arawi. Part comic, part diary, part art and design book, Helvetica is a deconstruction of the world of Nichijou.