NOTICE
Holiday Schedule
| | |
| --- | --- |
| July 4, 2018 | AAA Anime Inc. will be CLOSED on Wednesday in observance of Independence Day. |
Sakura Wars: The Movie (DVD) (DVDs)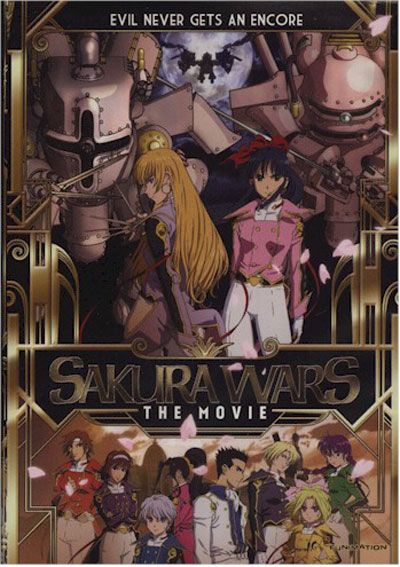 Manufacturer: FUNimation
Item Code: FN07707
UPC: 704400077074
S.R.P.: $29.98
Request this item from your local retailer!

From Funimation! Newly re-issued on DVD! The Imperial Fighting Troupe is called again to defend Tokyo against the demons. However, this time, the Douglas-Stewart Company is selling a new type of Fighting mecha that will revolutionize Japan's defense. A superior fighting machine that will make the Flower Division obsolete. However, the girls suspect something when members of their team begin to vanish. But what can they do when their division has been placed on indefinite stand-by status?
Tracks