NOTICE
Holiday Schedule
| | |
| --- | --- |
| Nov. 23, 2017 | AAA Anime Inc. will be CLOSED on Thursday in observance of Thanksgiving. |
| Dec. 25, 2017 | AAA Anime Inc. will be CLOSED on Monday in observance of Christmas. |
| Jan. 1, 2017 | AAA Anime Inc. will be CLOSED on Monday in observance of New Years Day. |
[CASE] Halo Reach: Noble 6 Play Arts Kai Action Figure (Case of 12) (Figures)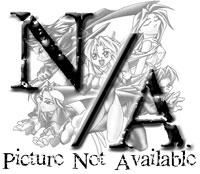 New!: 10/24/2017
Manufacturer: Square-Enix
Item Code: CASE81038
S.R.P.: $599.88
Request this item from your local retailer!

HALO: REACH is the blockbuster successor to the landmark HALO trilogy that tells the heroic story of Noble Team, a group of Spartan soldiers, who through great sacrifice and courage saved countless lives in the face of impossible odds. With a groundbreaking campaign and the most impressive multiplayer experience ever delivered by Microsoft Game Studios, HALO: REACH is the most ambitious Halo game ever created, and will let the world experience the legendary saga from its beginning.
Imported from Japan! Square Enix's Play Arts ~Kai~ figures are an improved version of their popular Play Arts action figure series. With a larger scale, a greater attention to detail, more articulation points, and additional parts, these are their finest action figures yet -- and Halo: Reach, the long-awaited prequel to Microsoft's blockbuster video game trilogy, is the latest franchise to feel the power of the Play Arts ~Kai~ makeover! Reach, one of humanity's most prosperous colonies, has fallen under attack by the insidious Covenant, and these figures bring to life some of the characters players will meet in the game, including the game's protagonist Noble Six, heavy weapons specialist Emile-A239, and expert marksman Jun-A266. The battle for humanity's future begins again this autumn, and with these figures gamers can commemorate the UNSC's finest hour! Window box packaging.


| | |
| --- | --- |
| | Safety Warning:This Product is for Adult Collectors. It may contain sharp points, small parts that are choking hazards, and other elements that are not suitable for children under 15 years of age. |