[CASE] Superman: Superman Variant Mini Static Arts Figure (Case of 12) (Figures)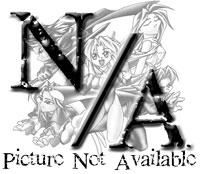 Manufacturer: Square-Enix
Item Code: CASE815114
S.R.P.: $600.00
Request this item from your local retailer!

DC Comics has brought many beloved comic book super heroes like Batman, Superman, and Wonder Woman, who are still loved by people around the globe. We have recreated these beloved characters with a modern, tech-inspired design through the Static Arts mini statuette series! Even with their smaller size, we made sure they have not lost their crisp detail and we recreated the coolness of these heroes with an eye to the adorable. Not too big, and not too small ... these 6'' statuettes are just the right size for your collection, and perfect for a display case or the desk of any DC Comics fan!


| | |
| --- | --- |
| | Safety Warning:This Product is for Adult Collectors. It may contain sharp points, small parts that are choking hazards, and other elements that are not suitable for children under 15 years of age. |