Kingdom Hearts II Vol. 3 (Manga) (Books)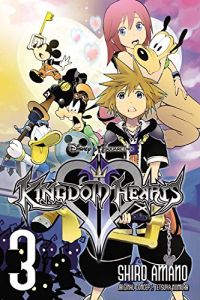 Manufacturer: Yen Press
Item Code: 0316288799
UPC: 9780316288798
Author: Amano
S.R.P.: $20.00
Request this item from your local retailer!

Disney's most beloved characters come together in this manga adaptation of the bestselling video game franchise!

The Hollow Bastion Restoration Committee has discovered something that could help everyone in their quest to save the worlds: Ansem's computer. Sora and company join them at Hollow Bastion to see what they can find out, but they're in for a surprise when the computer pulls them inside of it!